The treetop walking path (read)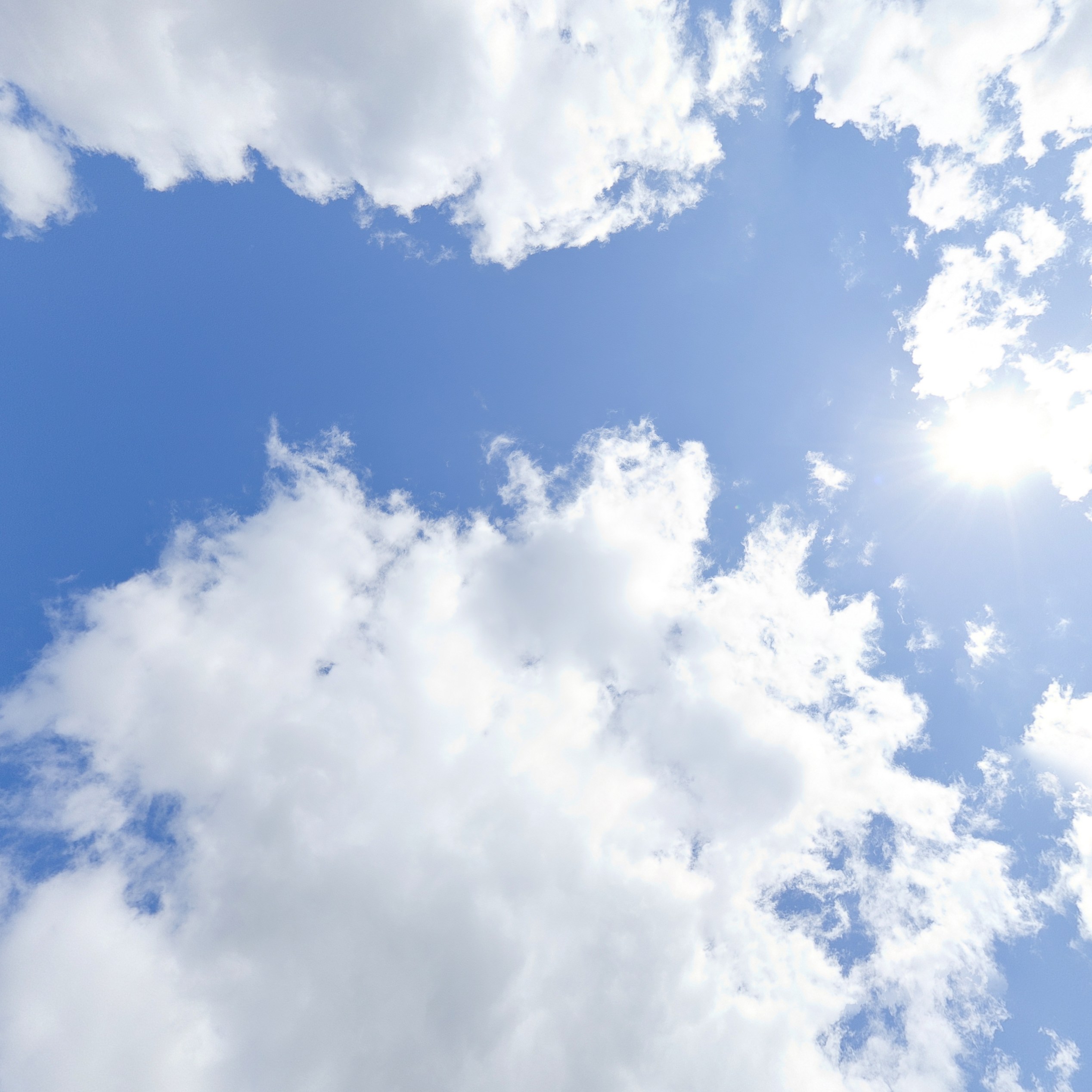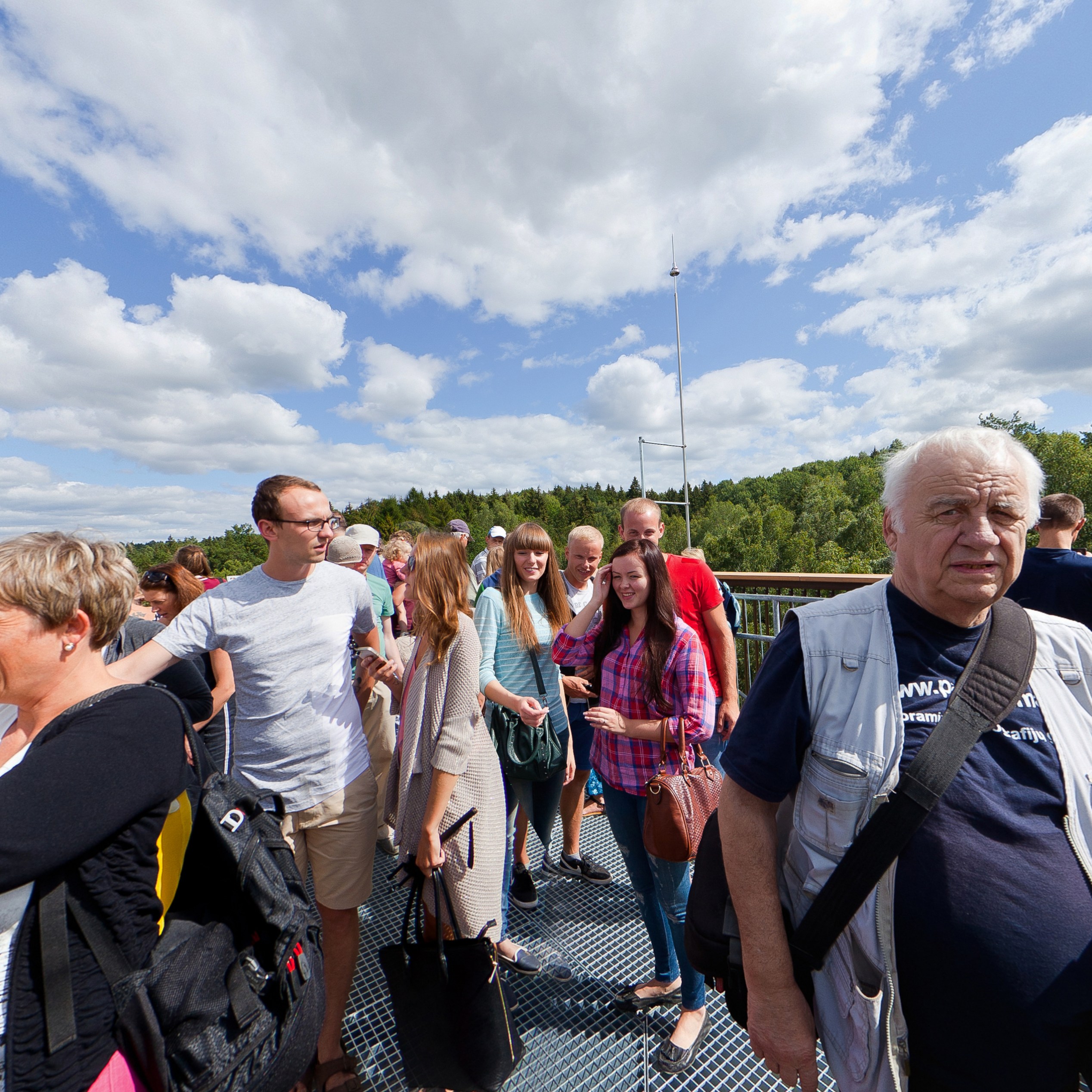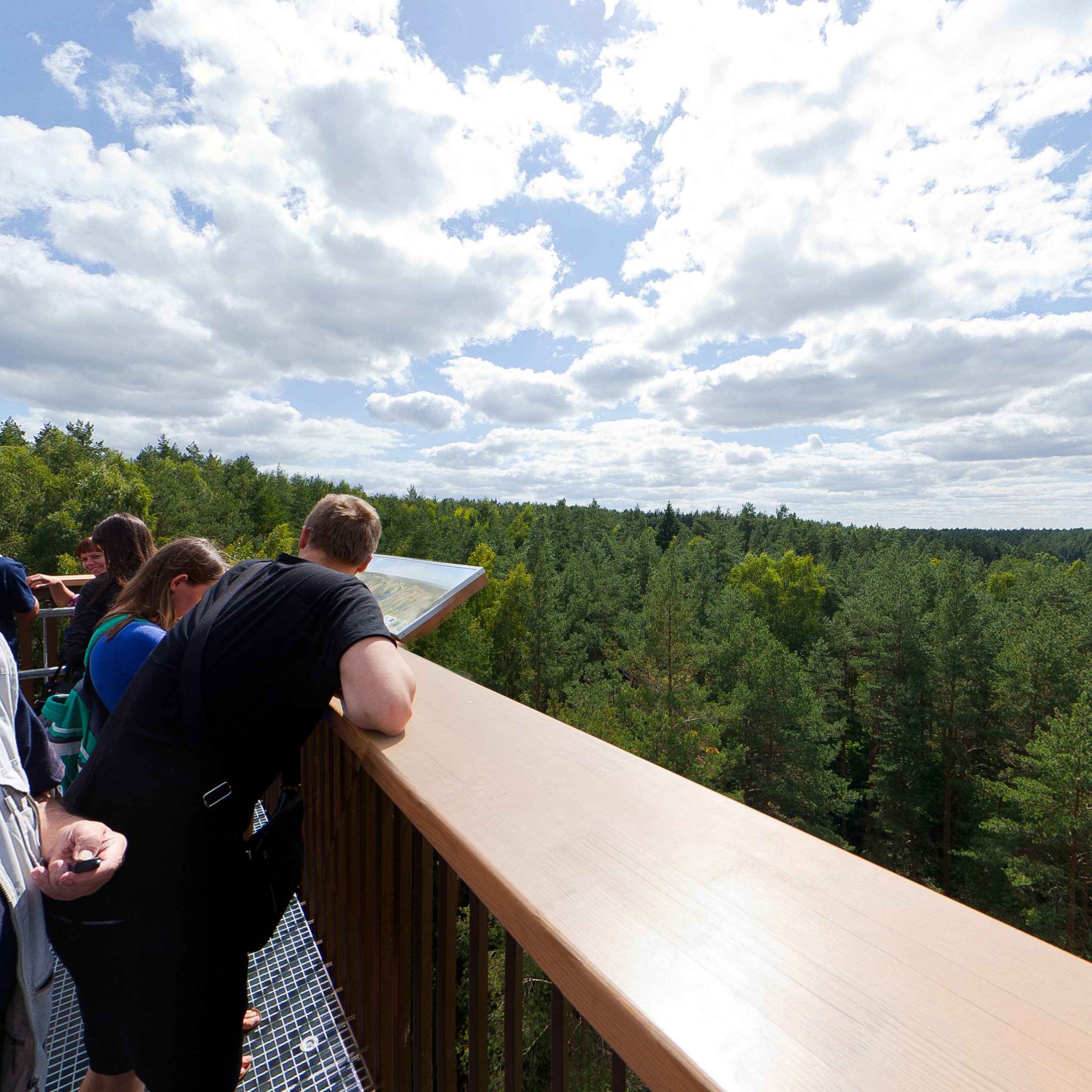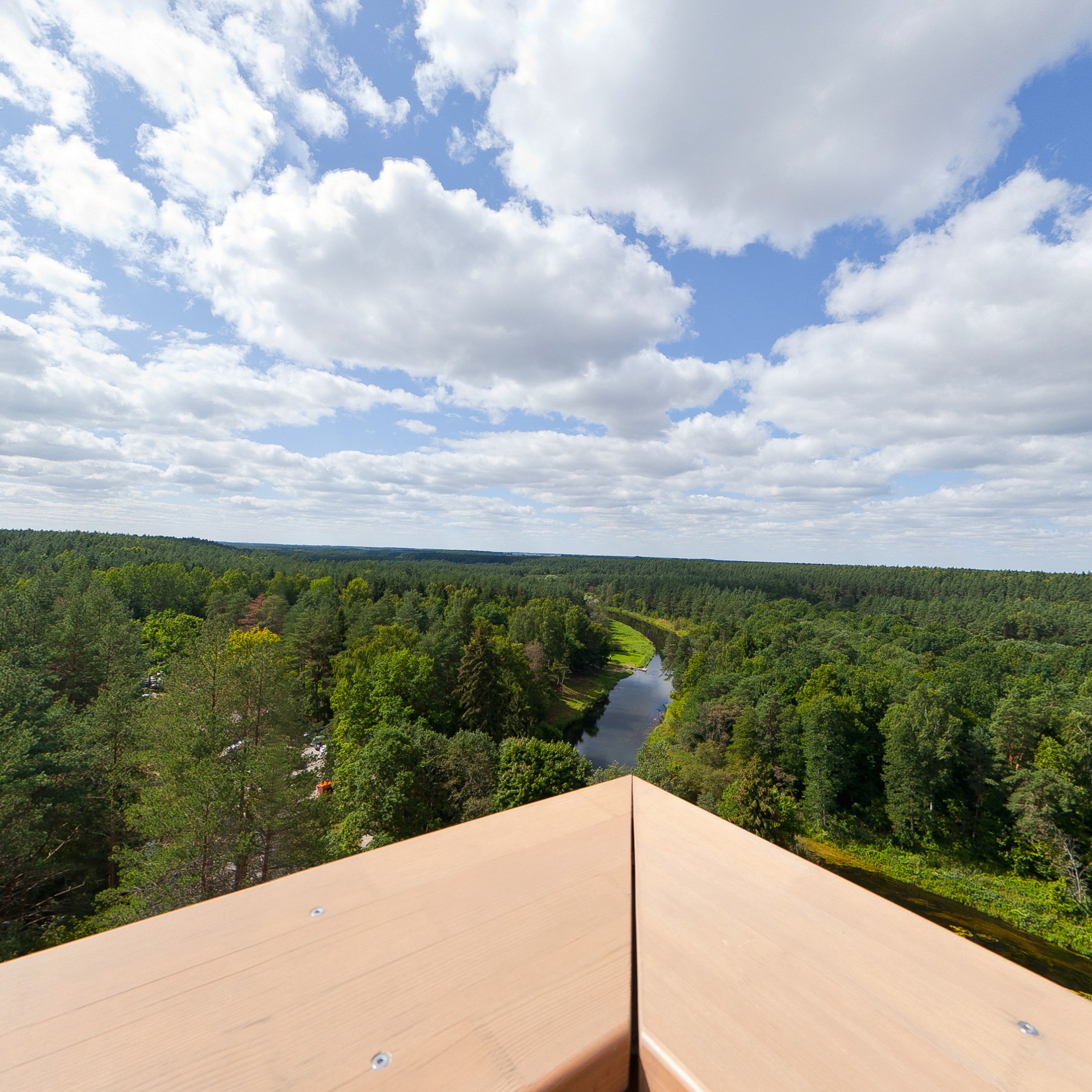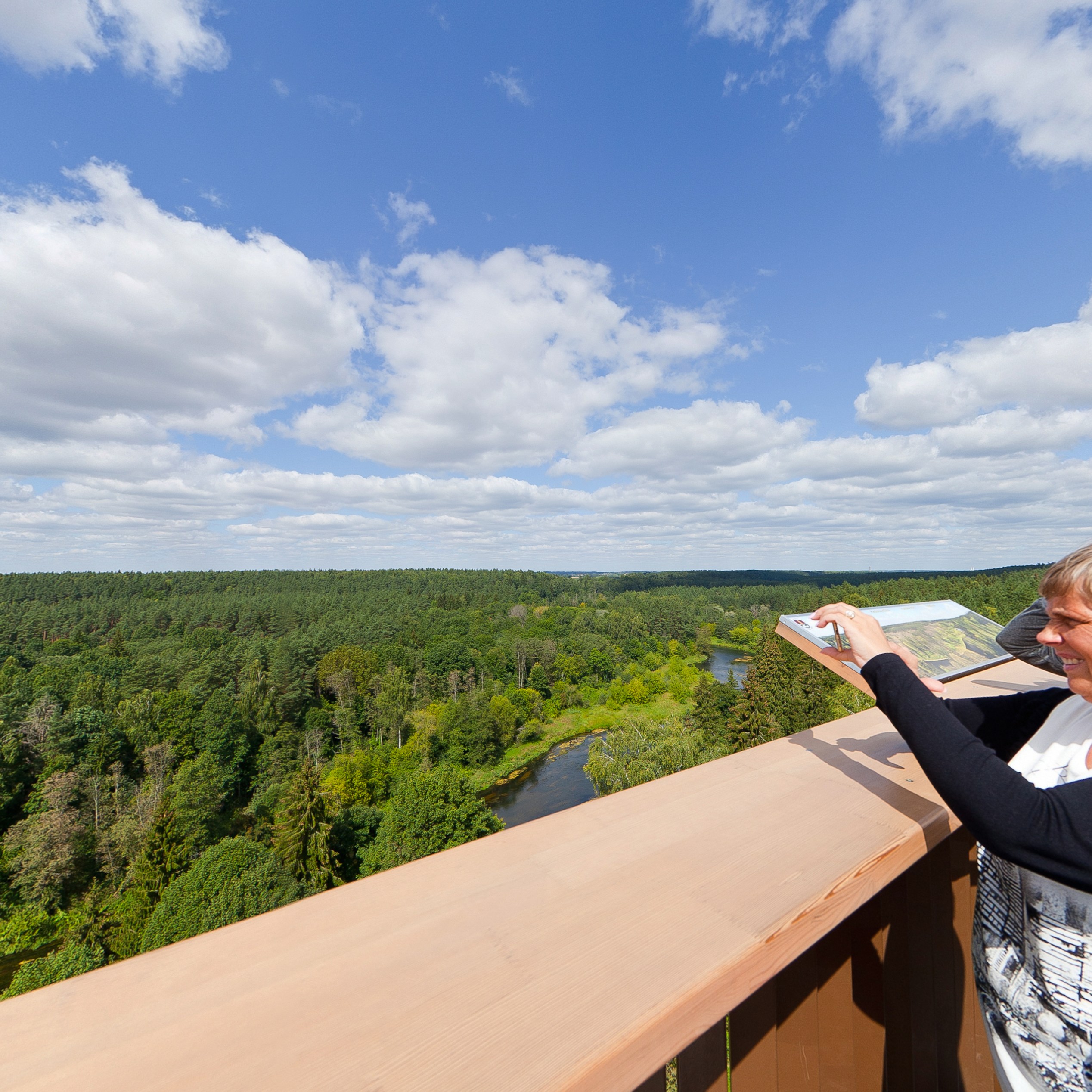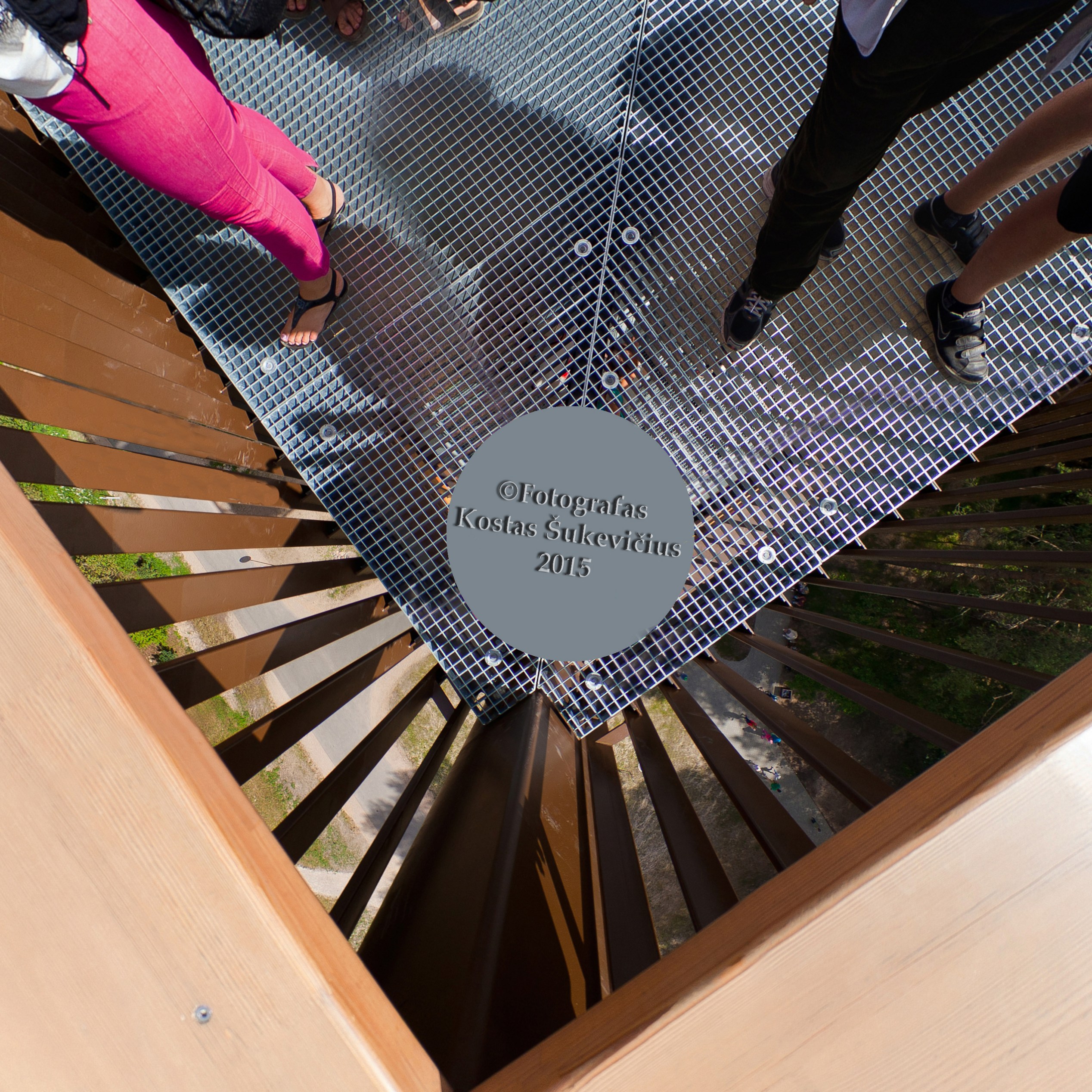 Sound background: The ensemble ,,Jonis", ensemble leader Pranciskus Trijonis
Once walking here you found your eyes would ache:
The forest would your soul so merry make,
Your heart so glad you wondered in surprise:
Where am I – in a wood or Paradise?
Antanas Baranauskas
To delight Anykščiai pinewood fabled in A.Baranauskas poem you can travel on first Treetop walking path in the Baltics and Eastern Europe. The trail gradually rise up to 21 meters in height and winds about 300 meters in tree canopy. The route begins near the most visited stone in Lithuania - Puntukas. When traveling path, stop by several stops, which are intended to feel pinewood charm: see, hear, smell, feel ... At the end of the path is 35-meter-high tower.
Visitors are offered an educational program "Anykščiai: wood otherwise" (Lithuanian, Russian and English). When traveling path with a guide You will learn: Which trees are more widespread? On which tree branches hung Jesus Christ issuing Judas? Answers on these and many other questions You will hear exactly around Anyksciai wood rustling. Thirteen stops where tourists will spend only a few minutes, in real spaces will help to experience and get knowledge about Lithuanian forest diversity, learn how interesting and important are Anykščiai forest plants, that You will see by the path. Fourteenth station is the top of observation tower, where panoramic view of Šventoji river and the forest through which rises Anykščiai city towers and chimneys.An education program will change with the changing seasons, as well as the image itself, going through Treetop walking path.
Simona Stasiuniene
Till toppen