The Church of All Saints (read)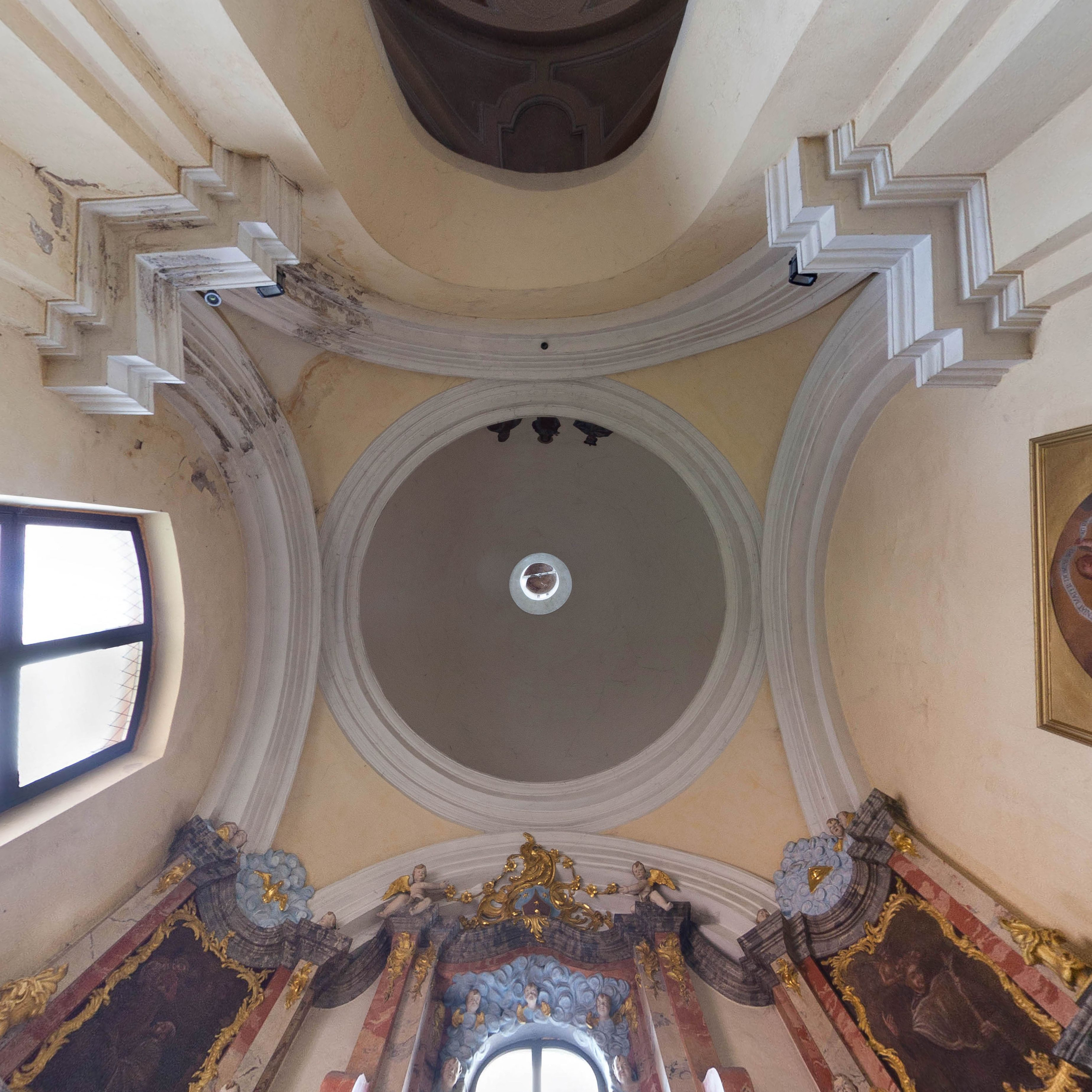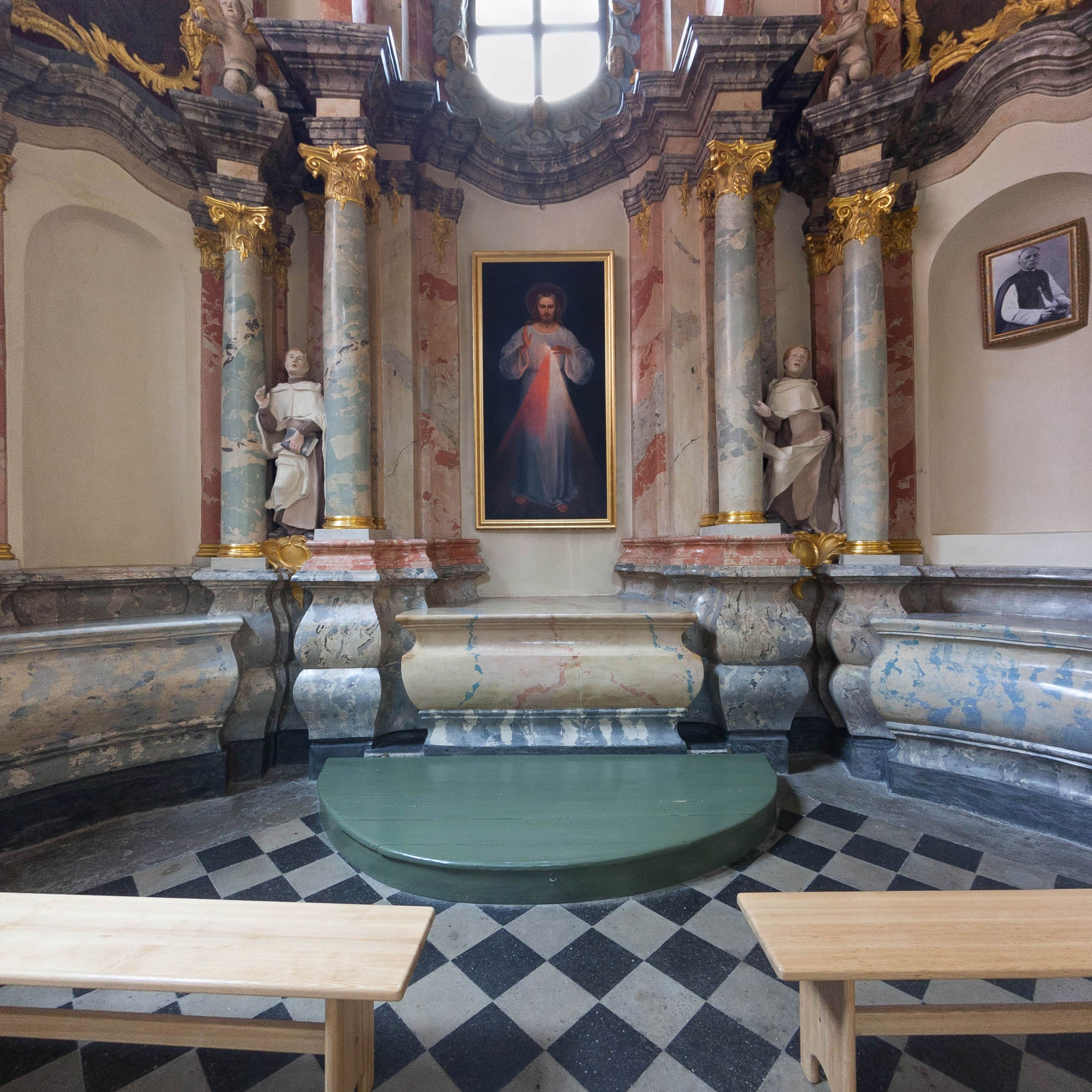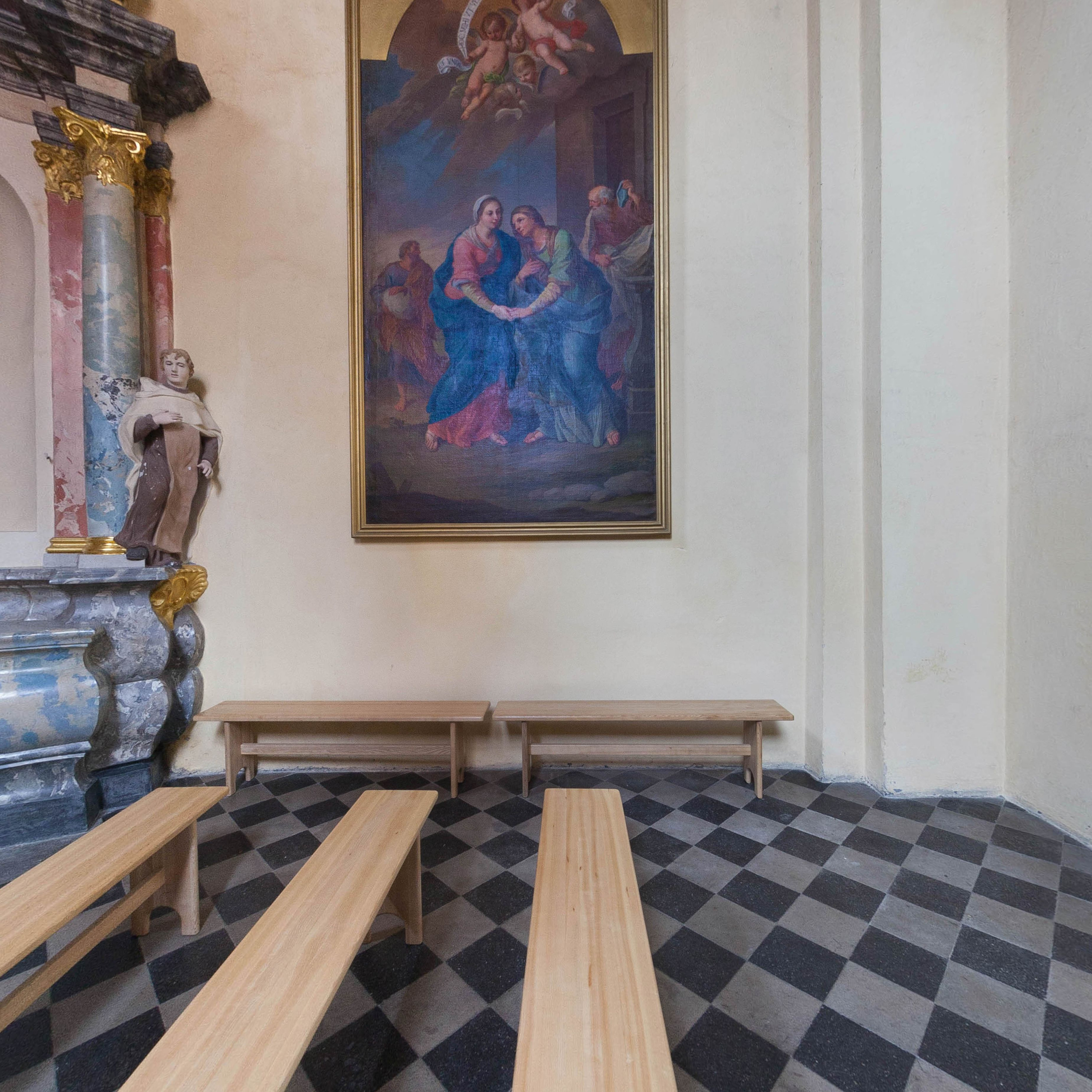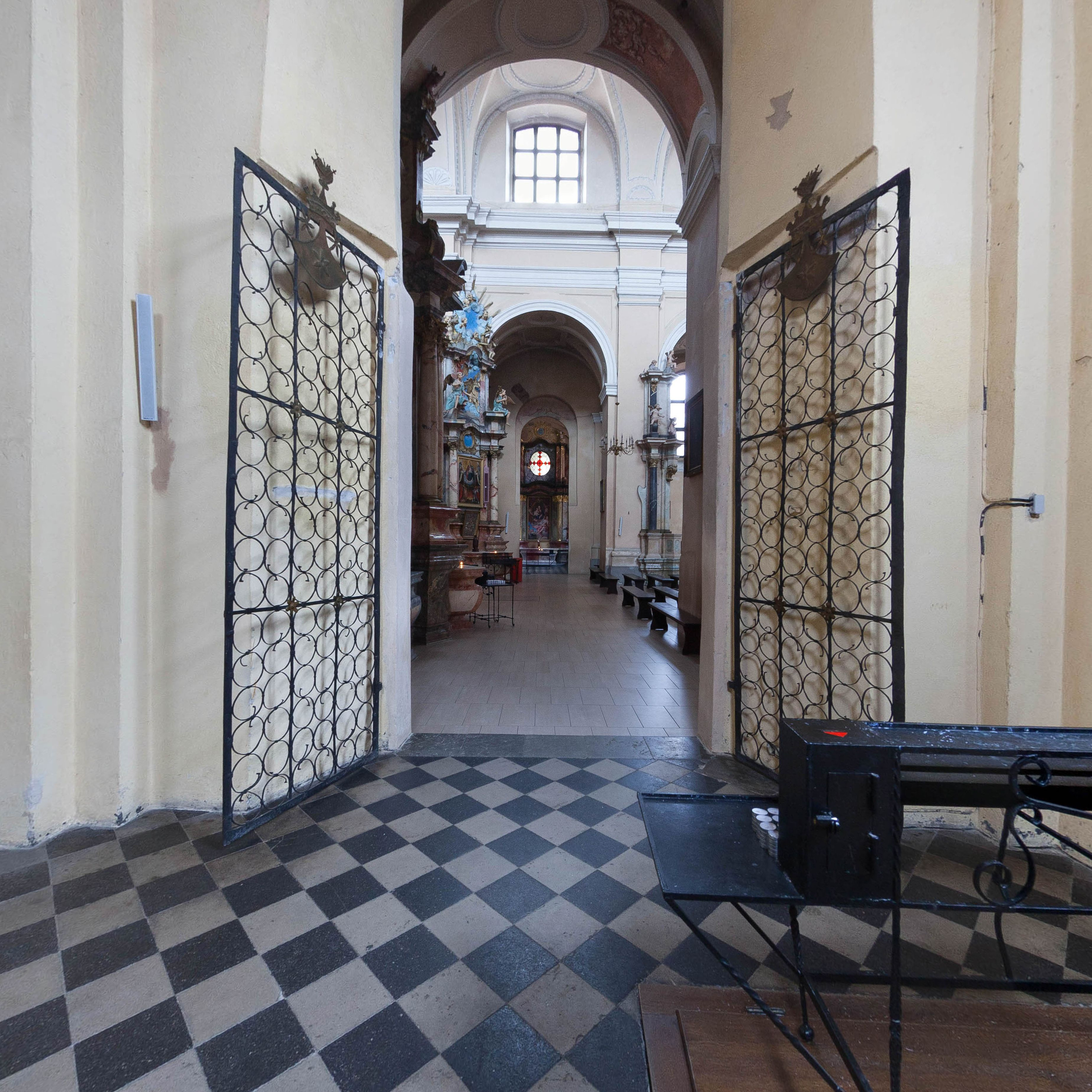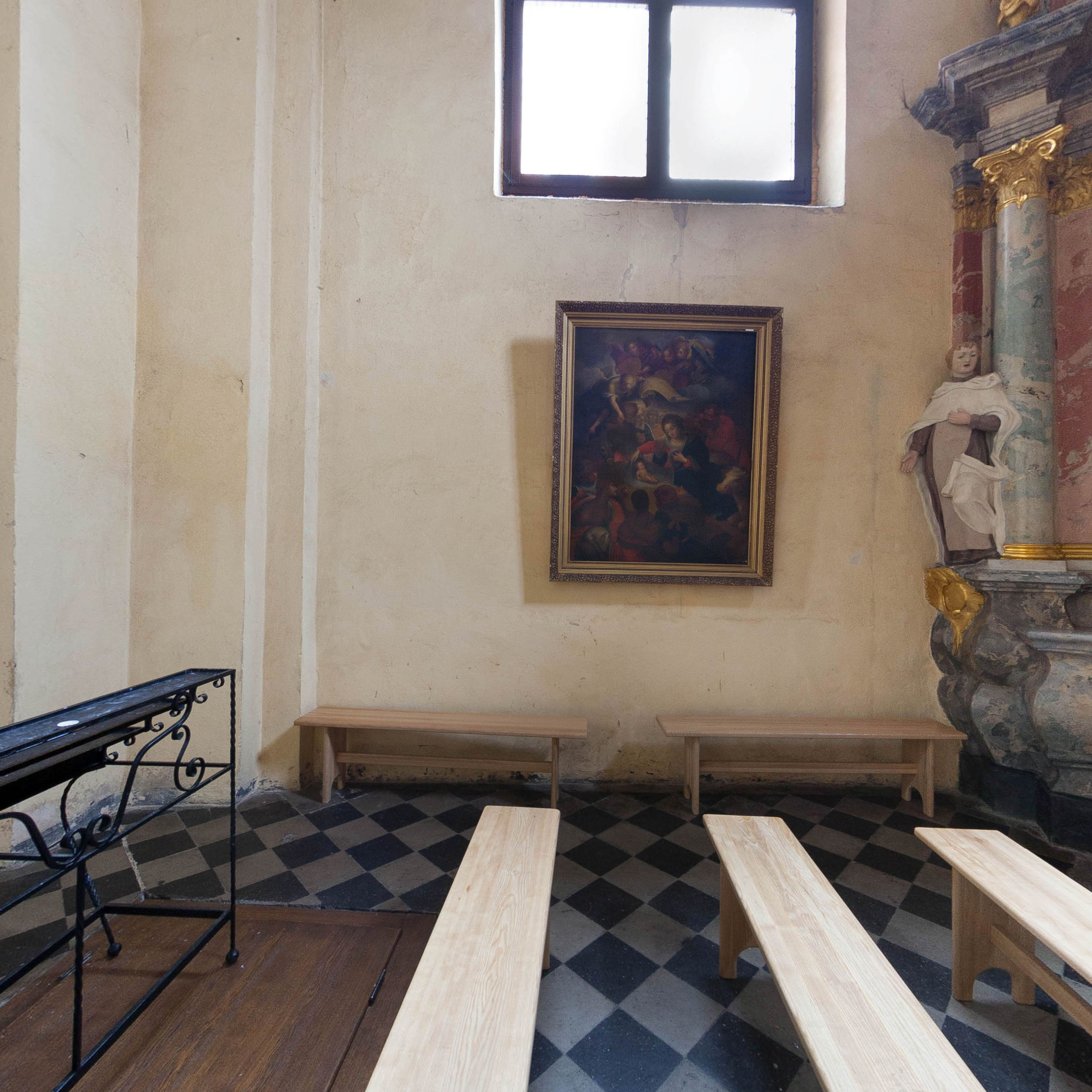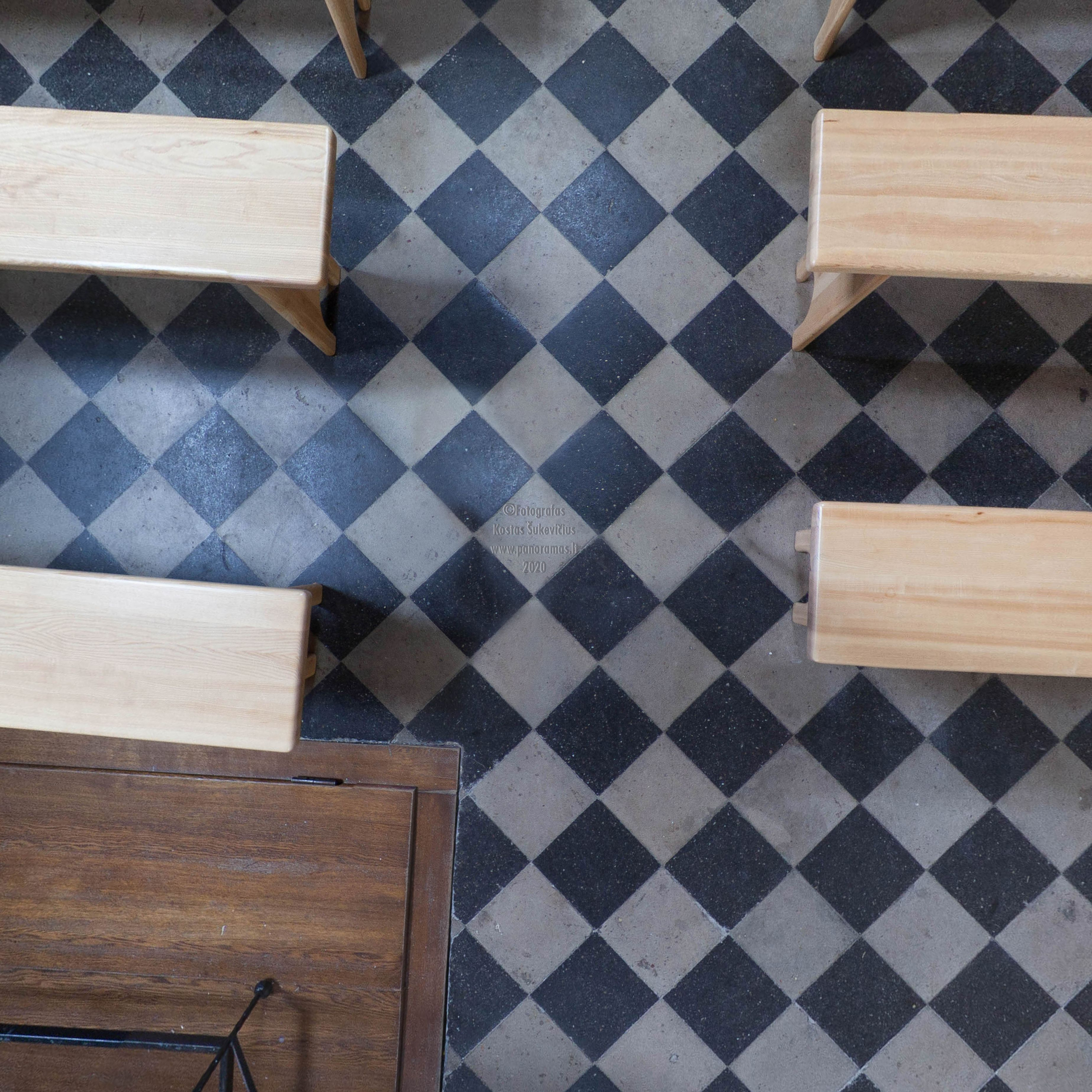 Sound background: Gregorian chant of the Palendriai monastery, leader Gregory Castrini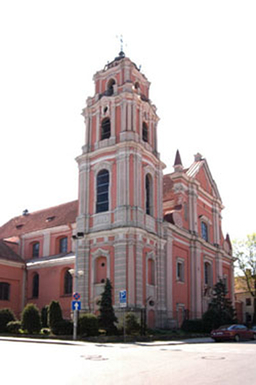 The church of All Saints and the monastery of the sandaled Carmelites were built during the period of 1620-1631. The church is of basilica type, with three naves and of modest baroque forms. Its interior burned in 1748. During the reconstruction of 1754 all church altars, the pulpit, the balconies, the monks' gallery were reconstructed in late baroque style of Vilnius using artificial marble and many sculptures (most probably, under J.K.Glaubicas' project).
The bell tower (built in 1743), standing apart from the church, was decorated with too skittish and miniature ornaments is quite inorganic with a cold façade of the church. The church preserved 13 altars. The church was closed and transformed into a grocery warehouse in 1948. The Council of Ministers at first decided to close St Jesus Heart's church and give All Saints' church back to the parishioners. But later the decision was revoked. Architect Aldona Švabauskienė headed the restoration works of the church and the bell tower in 1967-1975. A folk art exposition of Art Museum was opened in 1975 here.
The church was given back to the parishioners in 1991. There is a canteen for homeless children near it.
Till toppen