Horse Museum (read)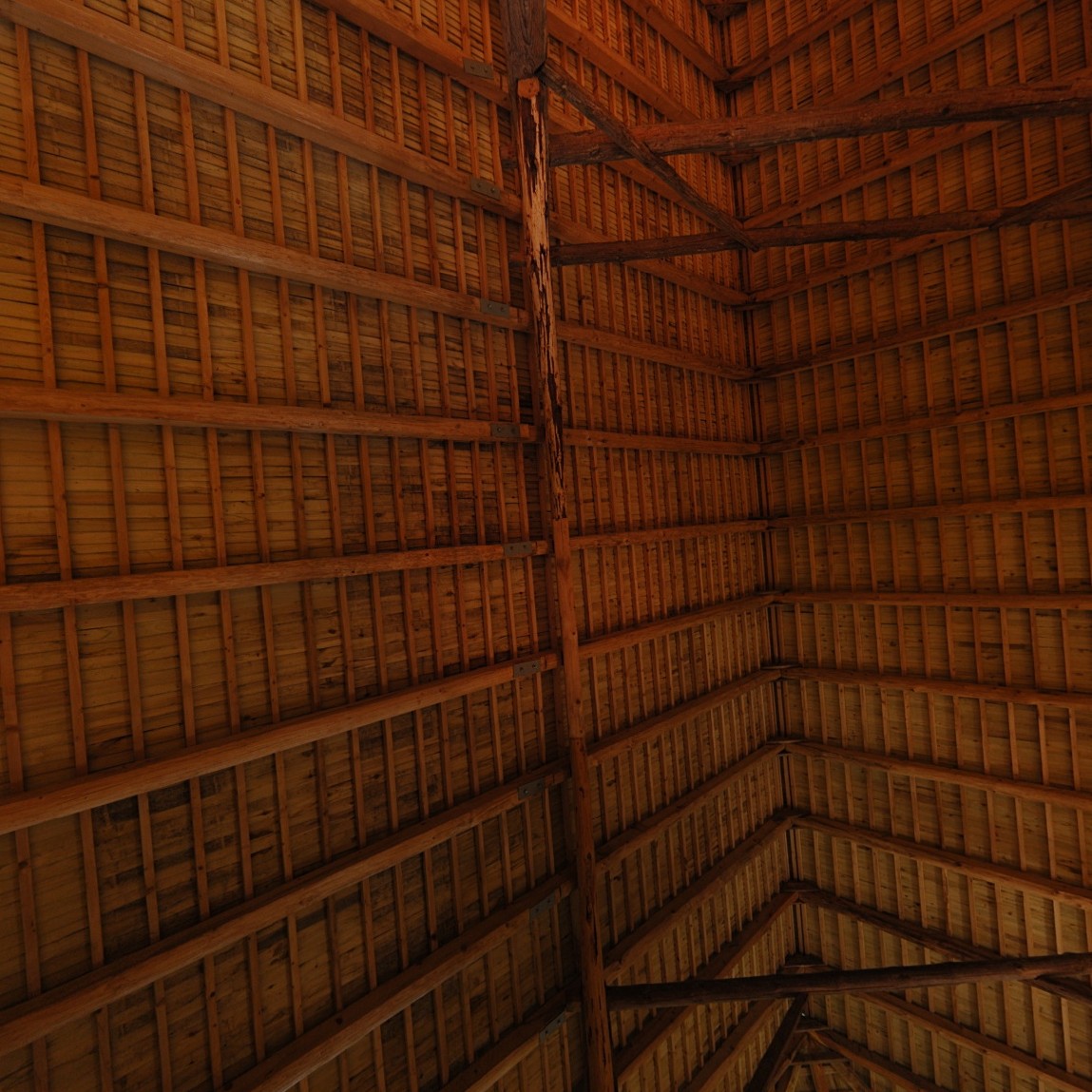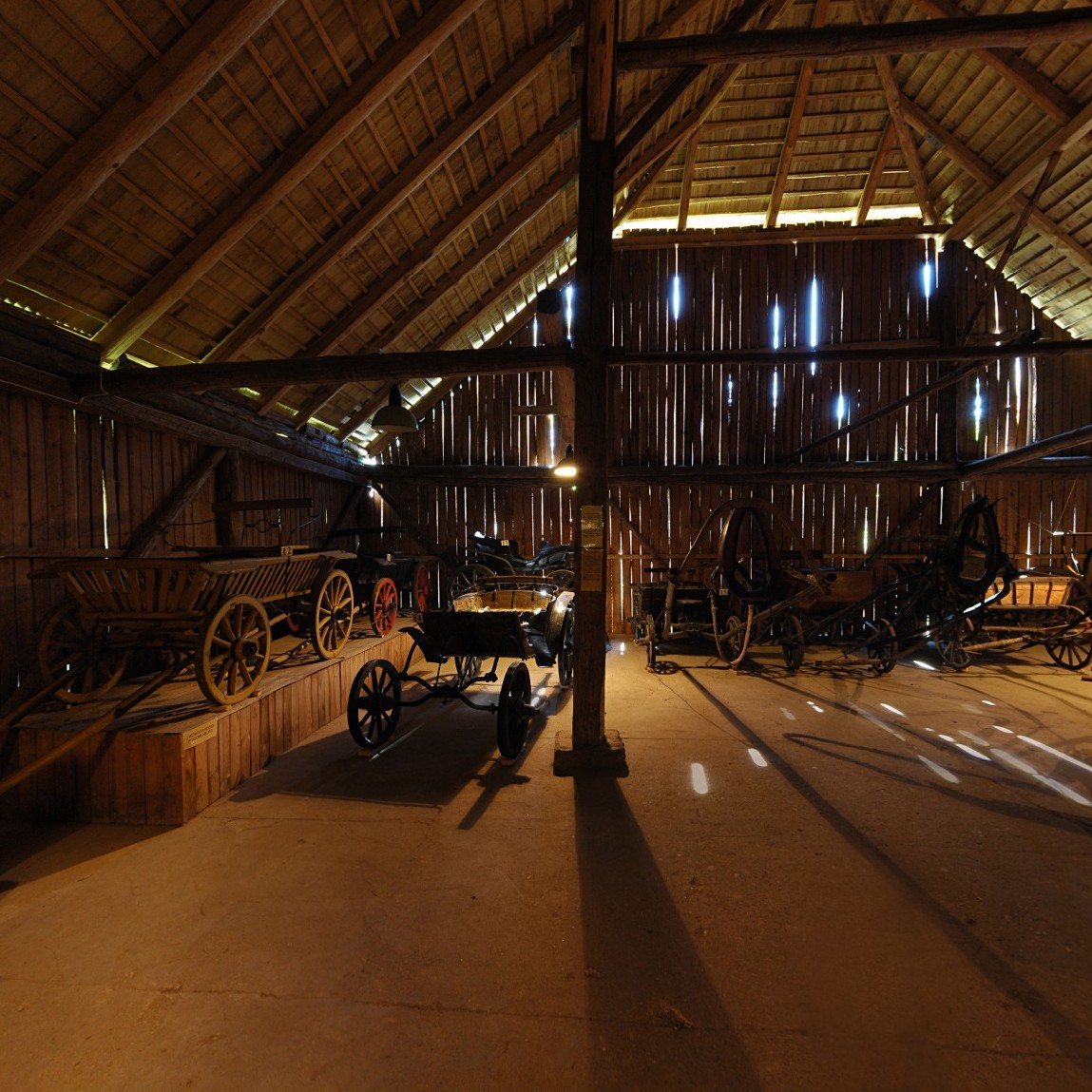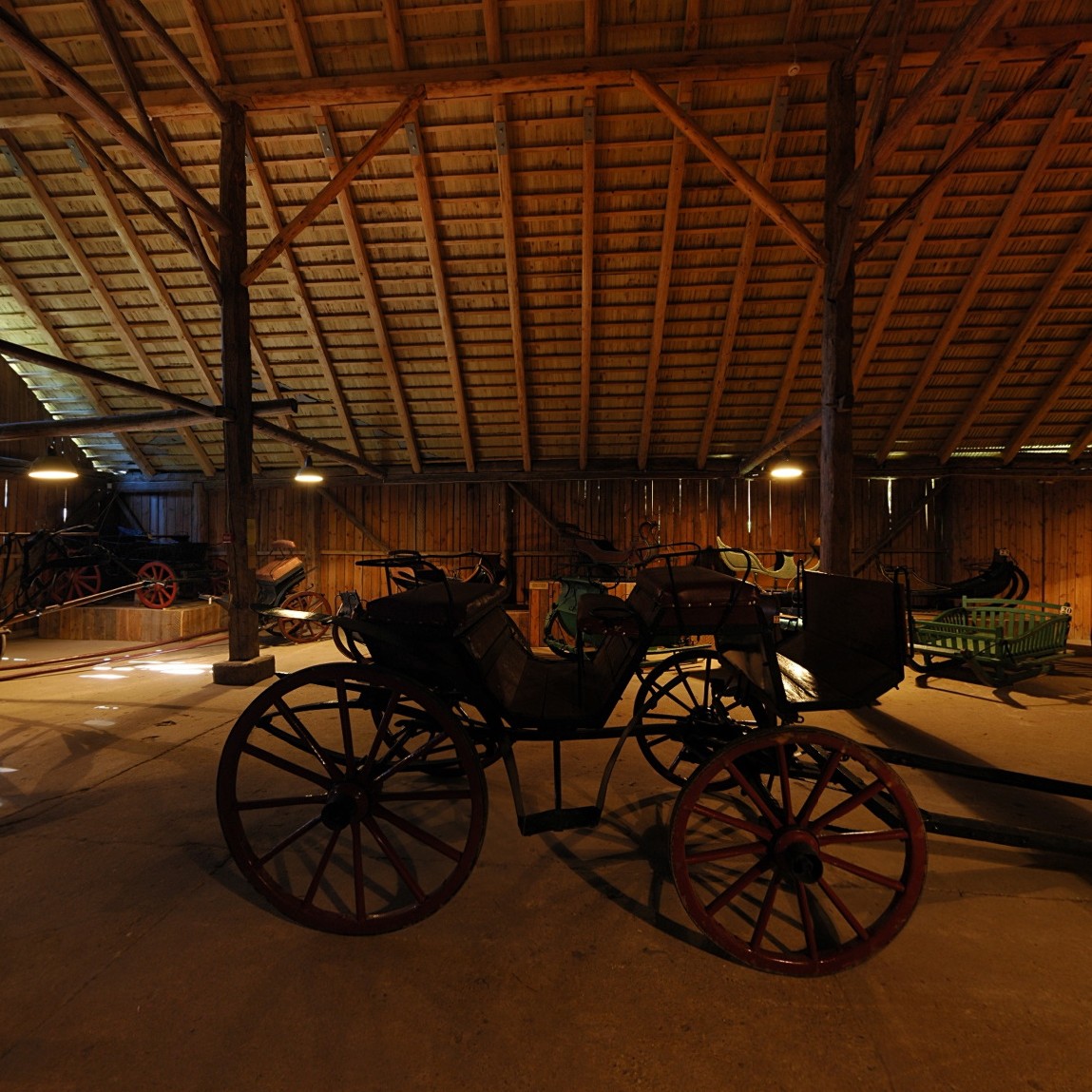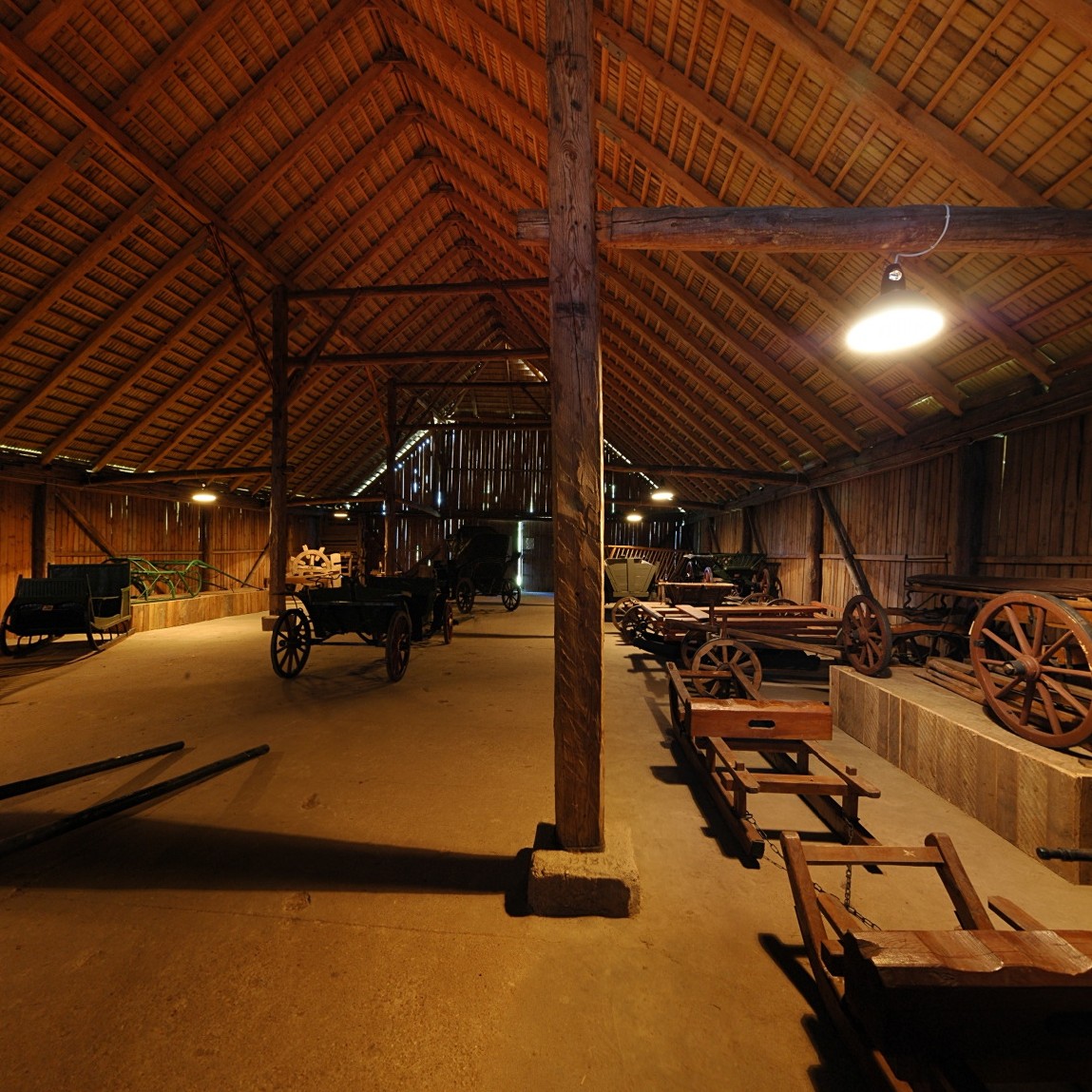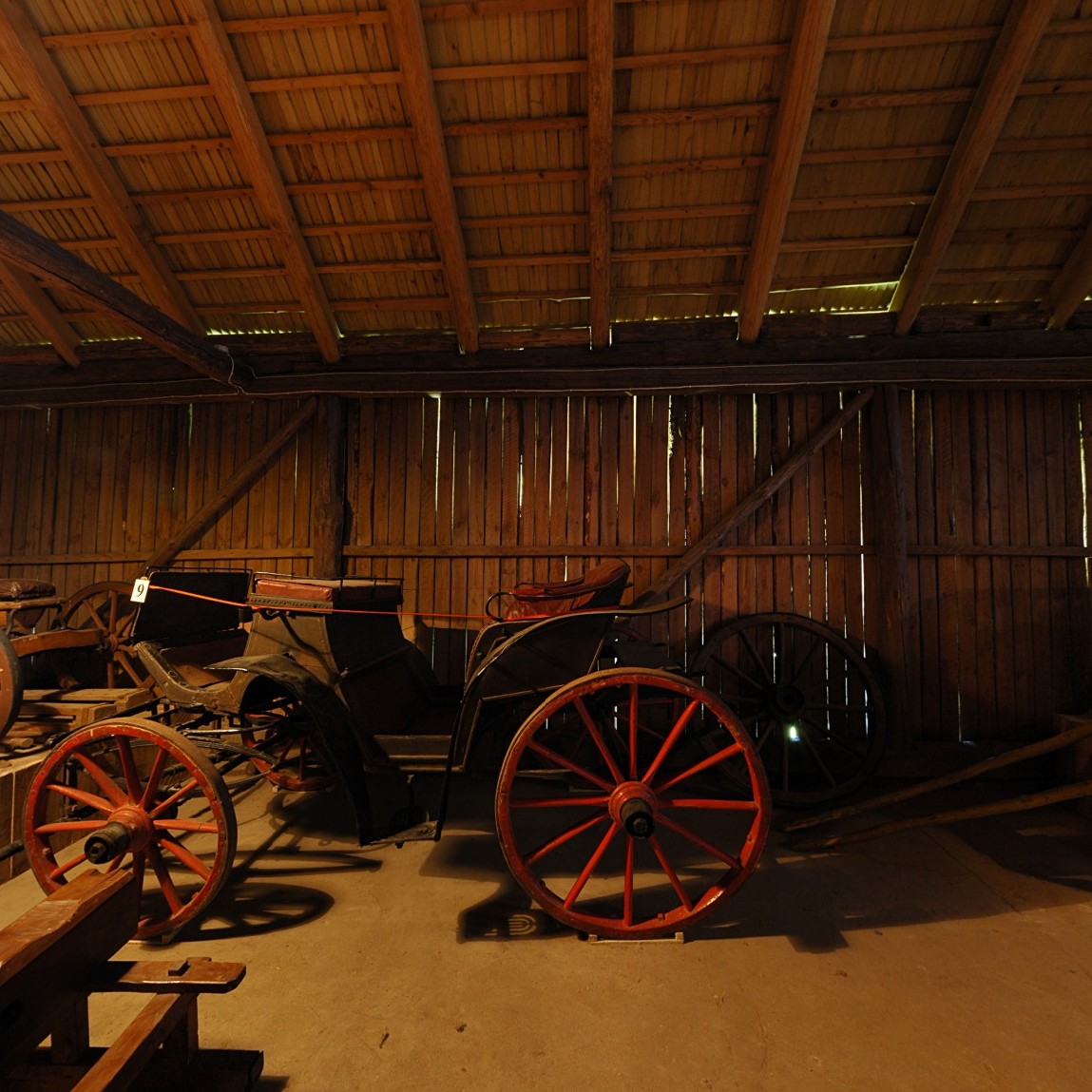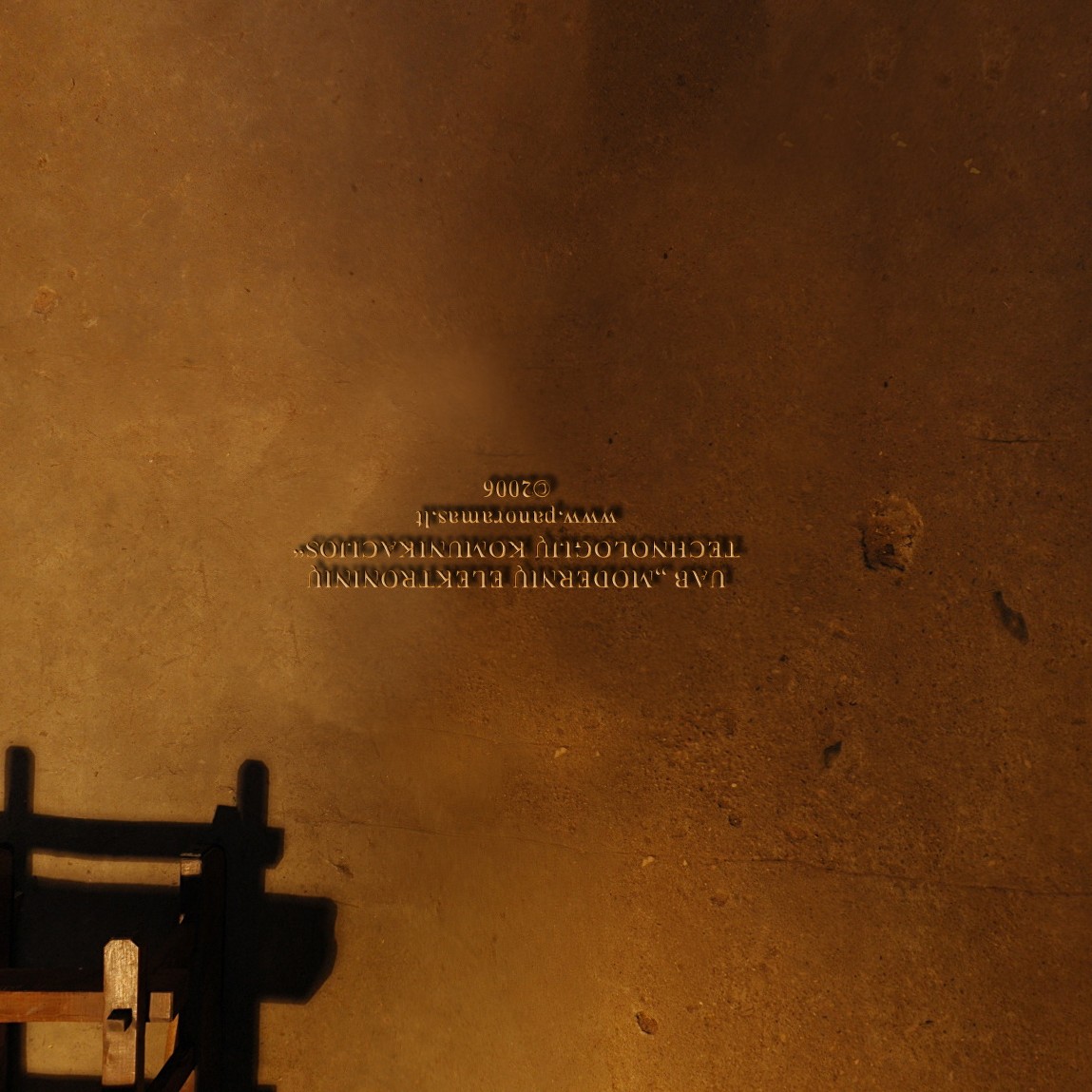 Sound background: The ensemble ,,Jonis", ensemble leader Pranciskus Trijonis
Head of the Horse Museum is Audrius Laskauskas.
Address:
Niuronys, LT-4930 Anyksciai district
Phone: +370 381 51722
E-mail: a.vienuolis@delfi.lt
Opening hours: open Monday-Sunday,
September-June 8.00-17.00, July-August 8.00-18.00
The unique Horse Museum located 8 km outside Anyksciai is the only of its kind in Lithuania. It was founded on the initiative of professor of agronomy Petras Vasinauskas (1906-1995).
The beginning of the Museum – two barns and a primary school house where the first exhibits were displayed: "lineika" carts from all the corners of Lithuania, light horse carriages, wooden ploughs, harness, agricultural implements, saddles, flax breaking machines turning round with the help of horses, threshing machines, seeding machines, potato diggers, harvesters, etc. In 1987 a smithy was built there.
To the year 1992 the Horse Museum was supported by Elmininkai experimental station. When the collective system had failed the museum became a branch of A. Baranauskas and A. Žukauskas-Vienuolis Memorial Museum.
In 1996 the Horse history exhibition was founded in the former Niūronys community location and in the former primary school building – J. Gelaževičius collection on the horse subjects.
Since the year 2000 J. Kazlauskas carvings are being exhibited in the granary.
In 1993 one Aukštaičiai farmstead opened its door for its visitors, in 2005 – the other one.
Lately the museum expositions have been renewed, visitors can get acquainted with various agricultural implements, means of transportation, to learn a lot of interesting things about the horse.
It is several years since the Horse Museum launched an interesting educational programme. Both students and teachers coming from all corners of Lithuania have taken to the lessons about decorating Easter eggs, Christmas Eve celebration traditions, candle-making and baking bread in the heated stove which are given on the programme by Nijolė Kačkuvienė and Rita Vasiliauskienė. The lessons have become so famous and popular that sometimes one has to wait long months for a chance to get into them.
In the Horse Museum you can learn some handicraft: in summer you can find the weaver Dalia Bernotaitė and blacksmith Valentinas Survila, who introduces secrets of smithery art for the visitors, he also repairs damaged horse carriages and other farm-related facilities. The Museum provides an opportunity for its visitors to purchase artifacts including horse-shoe souvenirs and artistic sun-shaped crosses, all made with the hands of a blacksmith. The visitors can even try forging iron themselves.
The Museum contains exhibits – horses alive. You can ride a horse or take a ride in a horse-carriage. Young visitors can sit on the wooden horses and go round swinging.
More than 30000 tourists visit this unique museum every year.
Till toppen