Room of guesthouse ,,DOMUS MARIA'' (read)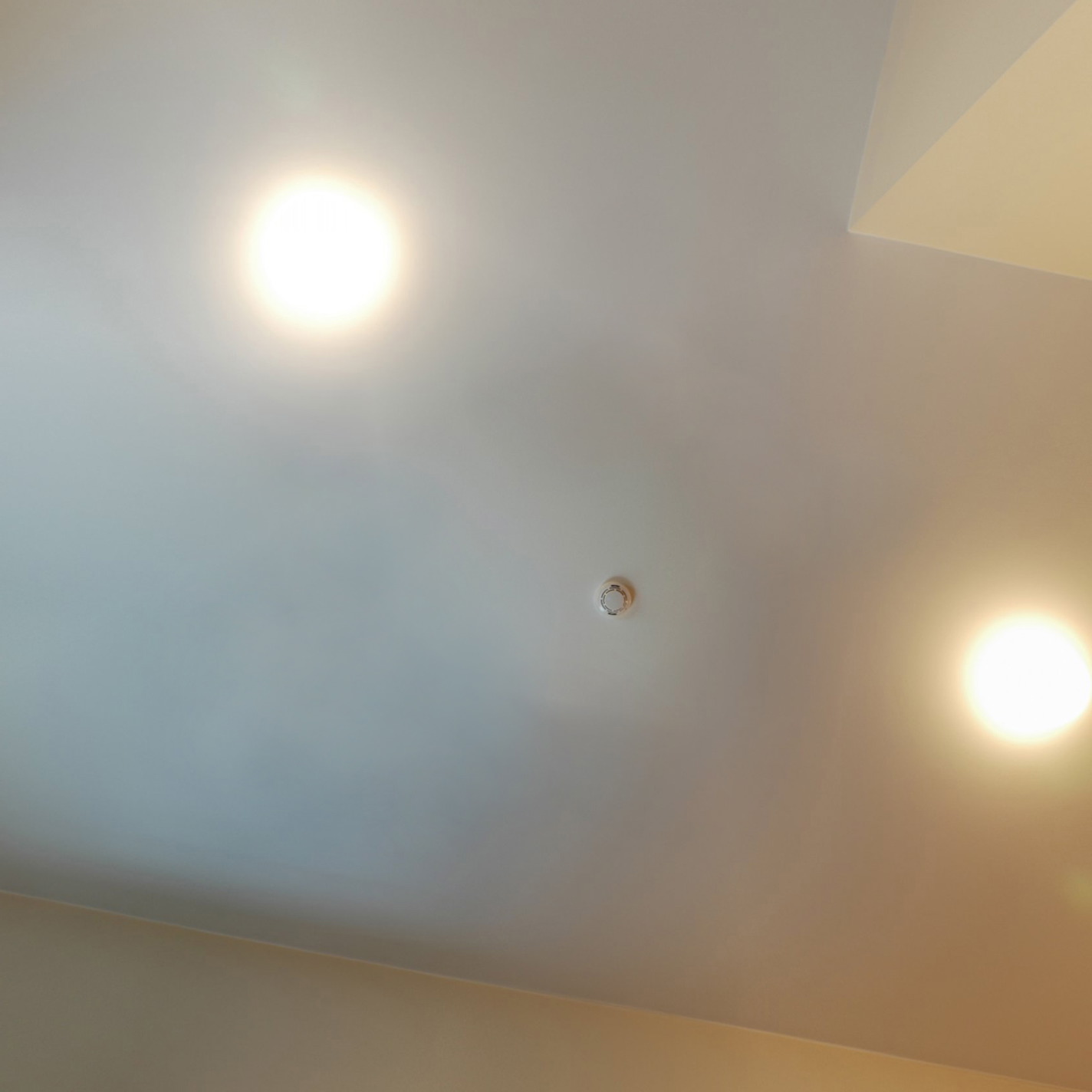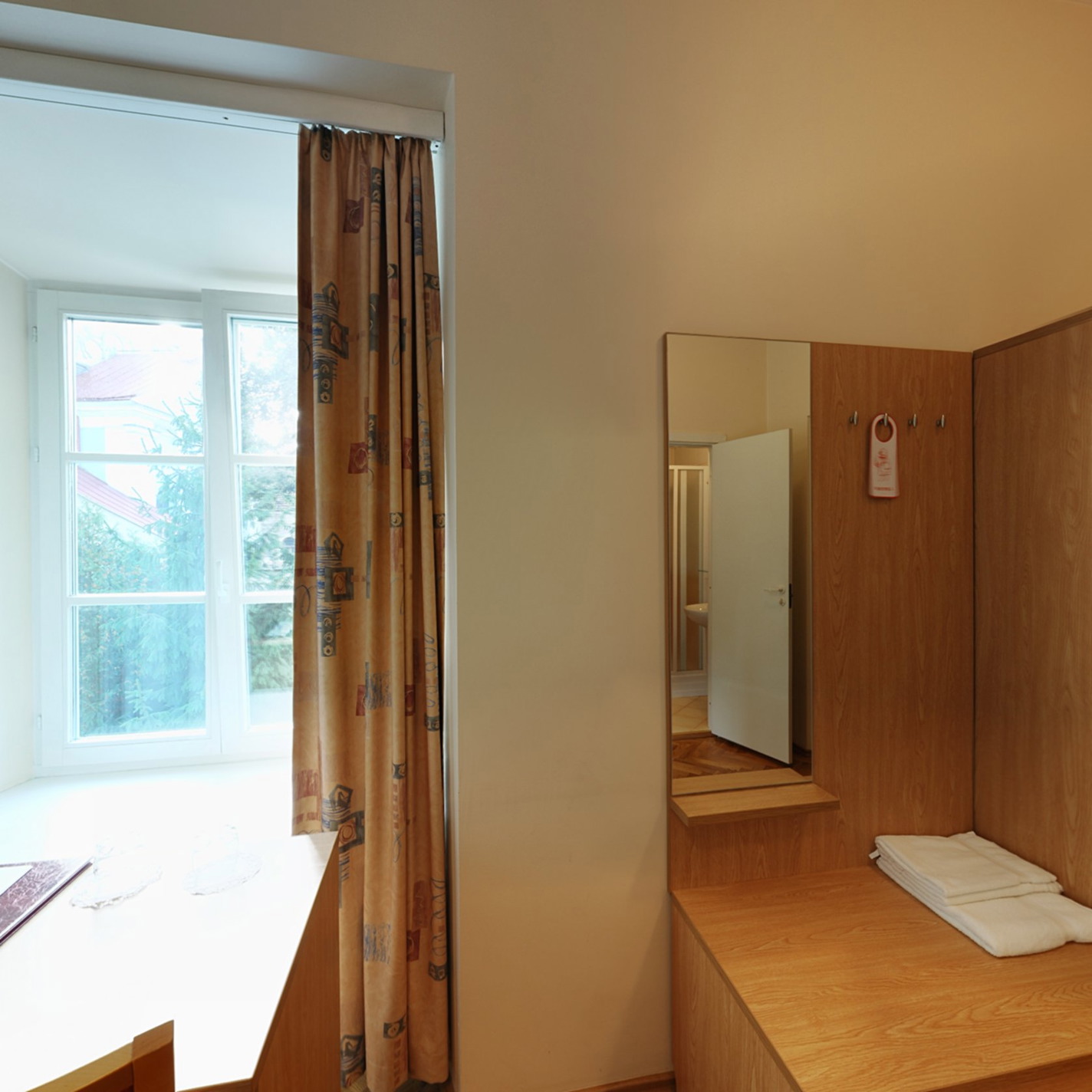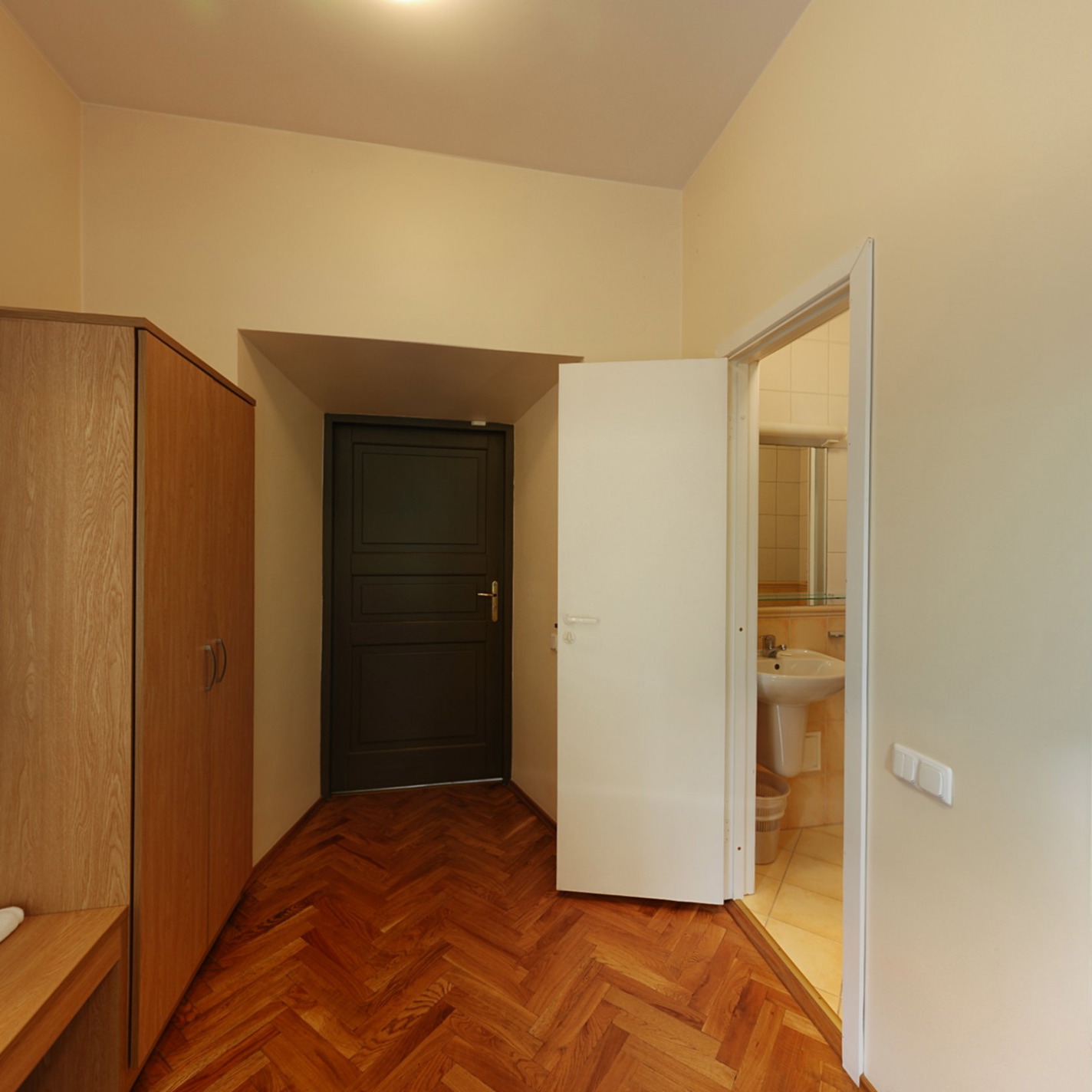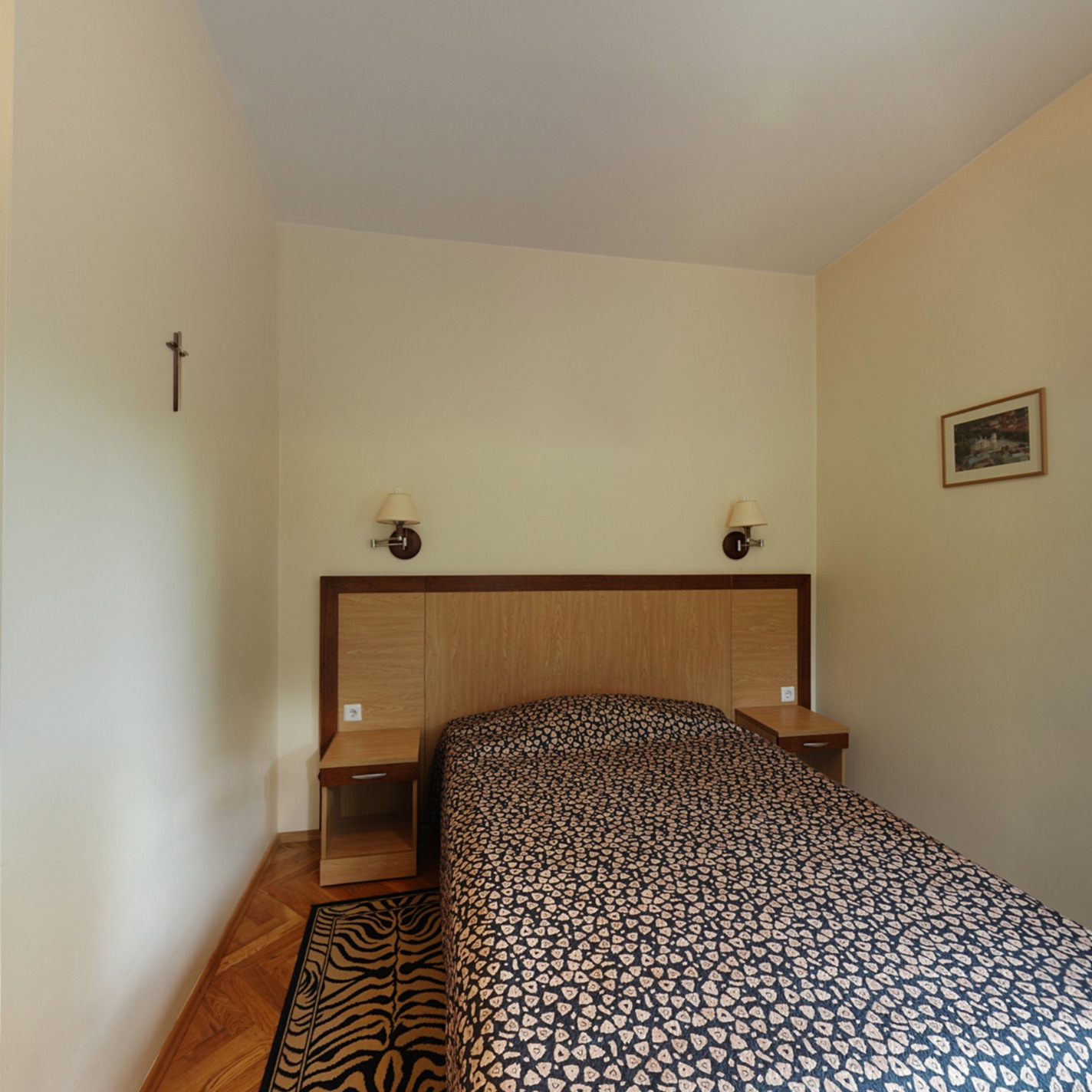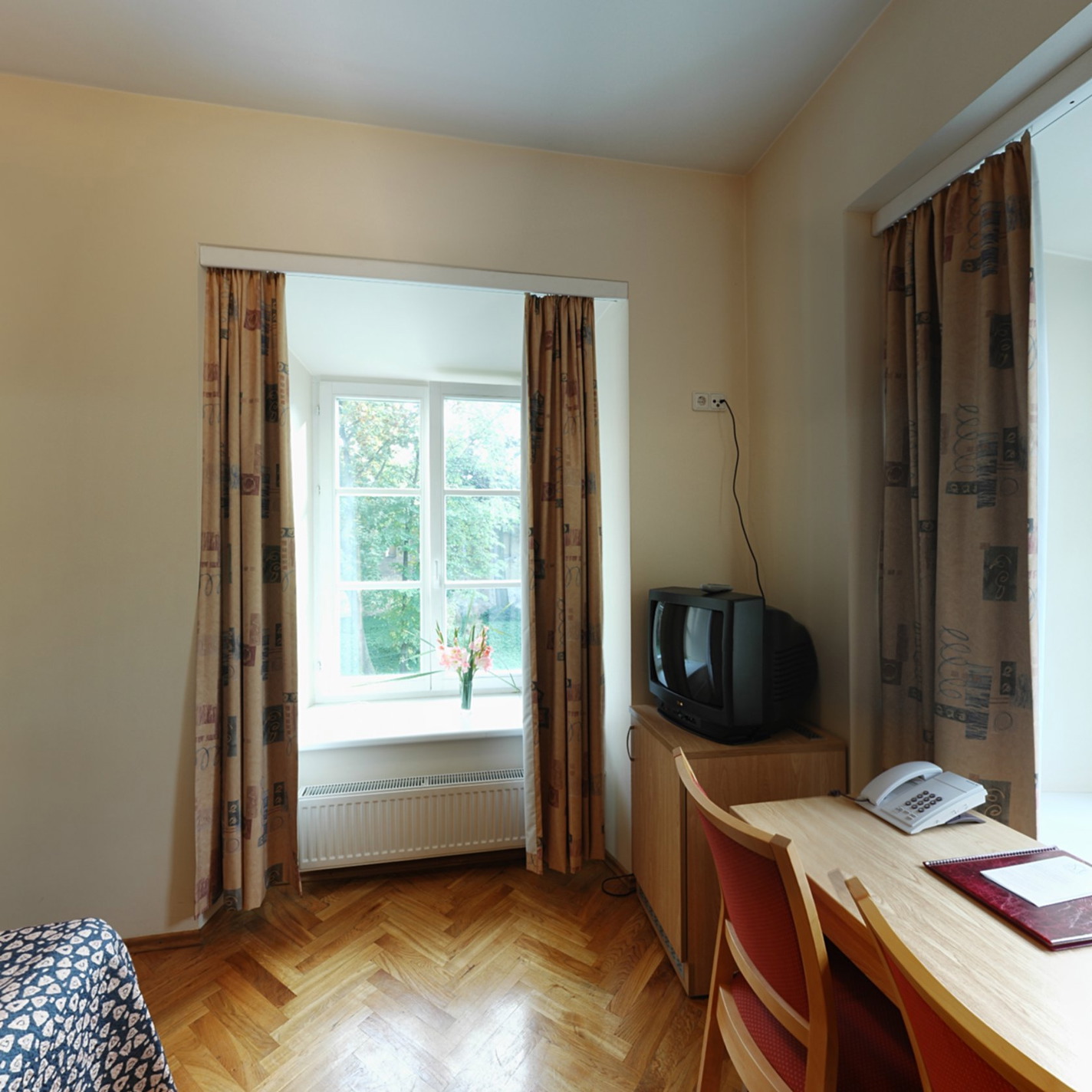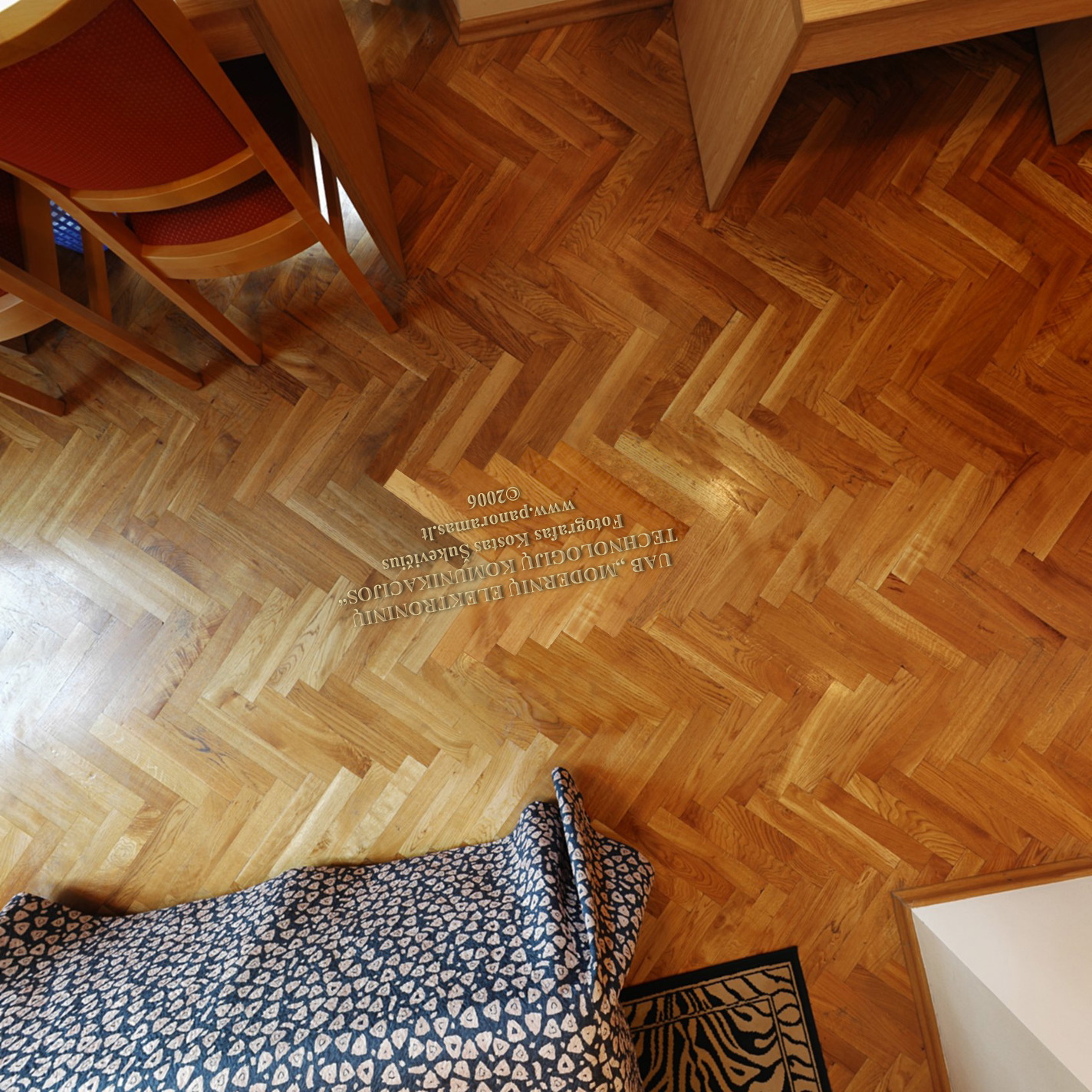 Description
Guest House Domus Maria is located in the very heart of Vilnius Old Town, in the 15th century architectural ensemble which includes the Gates of Dawn, early baroque St. Theresas Church and the former Carmelite Monastery.
Guest House has been thoughtfully renovated to reflect the spirit of the Old Town and its architectural distinctiveness. A stay at Domus Maria will create a special atmosphere, particularly for pilgrims, as the guest rooms are tastefully arranged in the former monastery cells.
39 rooms including single, double, triple, quadruple and luxury rooms provide an ample choice. The rooms provide a panoramic view of The Old Town, the Gates of Dawn with the Chapel of the Mother of Mercy, to name just a few sites.
The Guest House features a closed courtyard, which adds a touch of quietness and cosiness. It is a perfect place to enjoy your undisturbed rest for both business and leisure travellers. Should you require to arrange a business meeting there are three conference halls with a capacity of 275 people. The interior of largest conference hall contains authentic 18th century frescos. A glass panoramic elevator takes you to our Attic Lounge, which is a great place to relax, meet people and watch TV.
Domus Maria is ideally located only 1 km from the bus and railway station and 10 km from the airport.
Till toppen